90210 still from this Tuesdays episode.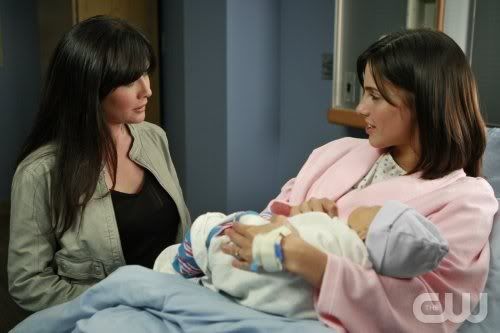 What does everyone think about the new show? I am a bit partial to the hole thing.
On one hand, It is amazing to see Shannen again as Brenda. It's amazing to see Shannen again on TV. She looks incredible and is as good at what she does as she has ever been.
On the other hand, we have different writers making changes with Brenda that I'm not sure I like. And much to our dismay, Kelly has a child forever connecting her and Dylan. Maybe the writers never actually watched the original show and don't understand that Shannen made Beverly hills 90210. Of course it was not all because of her, but the headlines that the press loved to print, in my opinion, contributed greatly to how big the show got.
Right now Shannen has decided not to do anymore episodes. Of course she can always change her mind, and regardless of how many things they do to Brenda, I would be thrilled to see more of her.